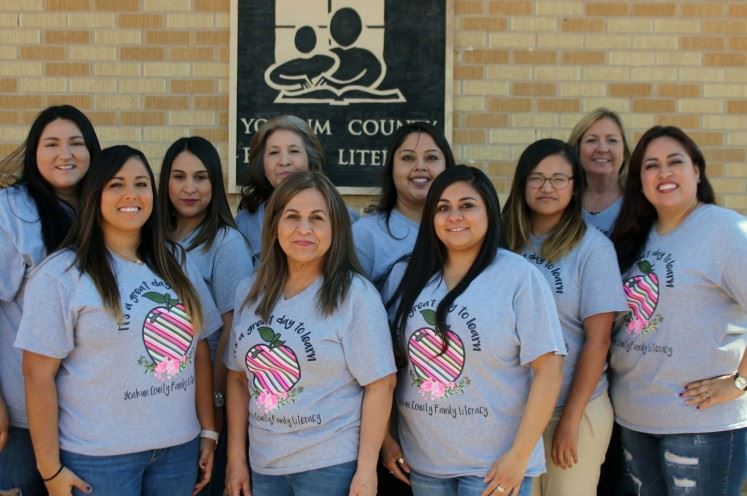 Yoakum County Family Literacy Program


The Learning Center
Prissy Summers, Director
500 N. Avenue C
Denver City
prissy.summers@dcisd.org
806-592-5919


YCFL is located at 500 N. Ave C in Denver City. Our phone number is (806) 592-6653. We are currently in our 29th year of serving the families in our community. Our mission is to empower parents to complete their educational goals and give their children the best possible start in life.

What is the schedule for classes?

Morning Classes: Monday-Thursday 8:00a.m. – Noon

Evening Classes: Tuesdays and Thursdays 6-9:00 p.m.

FALL REGISTRATION:

SEPTEMBER 3-6, 2019 8:00-11:30 A.M.

SEPTEMBER 3 AND 5 6:00-8:00 P.M.


What services are offered?

GED Preparation

English as a Second Language/Citizenship

Computer Skills for GED/ESL students

Parenting Education/Life Skills

Early Childhood Education

(childcare for participating parents only)


What courses are available in the Career Center Computer Lab?

GED Preparation

English as a Second Language

College Preparation

Yoakum County Family Literacy appreciates all our supporters!

For more information, please call 806-592-6653 or email the director at prissy.summers@dcisd.org.
Upcoming Events
There are no upcoming events to display.